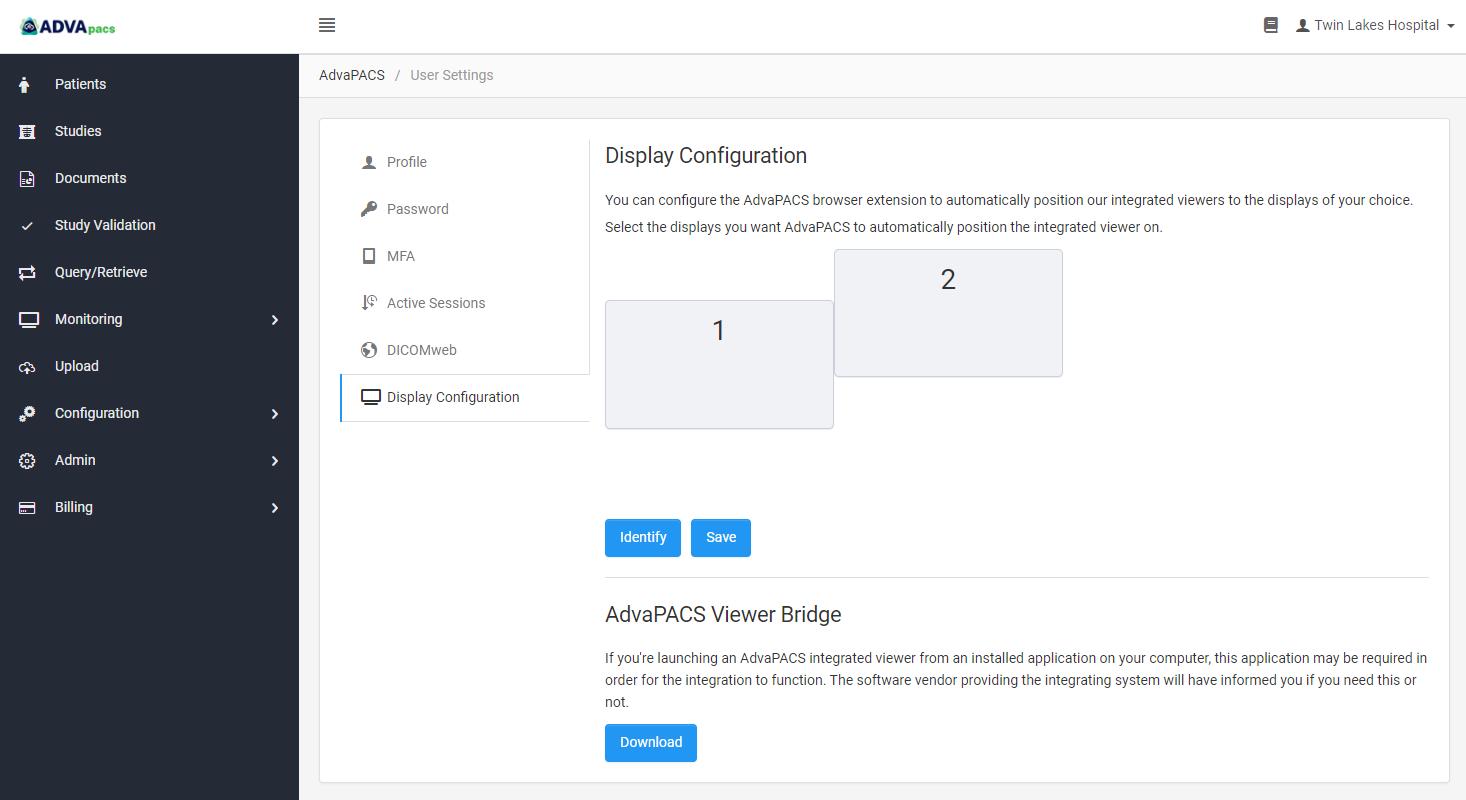 Studies stored in AdvaPACS are viewed through our integrated diagnostic viewers. Two of these viewers, eUnity and MedDream, are browser-based, which allows you to view studies right from your browser. This means that you can view DICOM images stored in AdvaPACS without the need for a diagnostic viewer installed on your local computer.
Display Configuration​
The Display Configuration lets you specify which monitor(s) the diagnostic viewer opens on.
By default, when you click on a viewer's icon on a corresponding study, the viewer opens in a new tab.
This feature launches the viewer on the selected monitor(s) in a new browser window.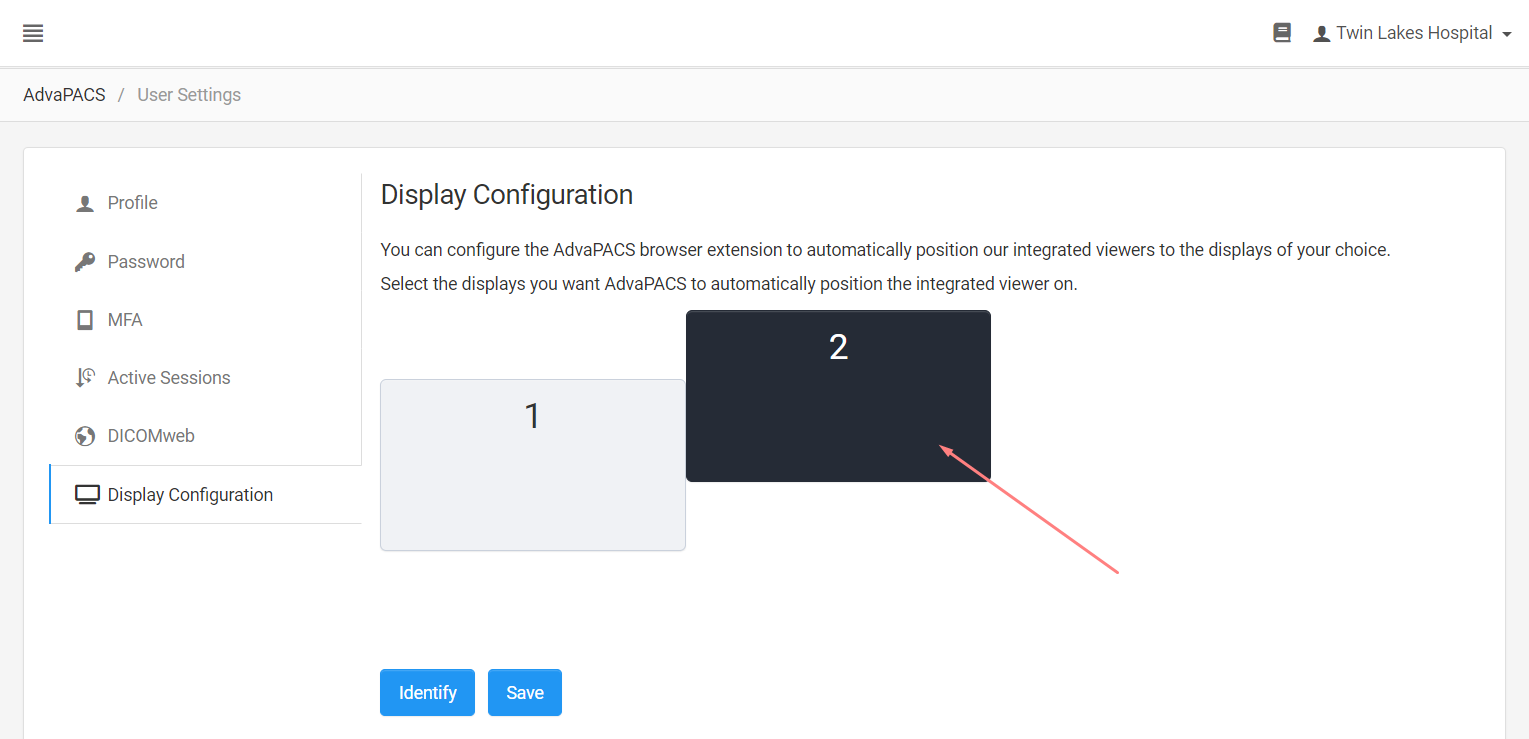 You can also select one or more monitors which opens the viewer in a single browser window stretched across one or more monitors, giving you a wider display.
However, stretching the browser window to one or more monitors requires that the monitors have the same resolution.
The Display Configuration works by using a browser extension, called, AdvaPACS Viewer. This extension is available in Google Chrome, Firefox, and other Chromium-based browsers.
This feature is handy when you are using multiple monitors and you want a specific monitor(s) to be the default display when opening studies.
You can follow steps on how to set it up in this article: Set Default Monitor(s) for Diagnostic Viewers.
AdvaPACS Viewer Bridge​
The AdvaPACS Viewer Bridge allows you to open AdvaPACS's browser-based diagnostic viewers from an application installed on your desktop.
Similar to how you can launch diagnostic viewers from AdvaPACS, the AdvaPACS Viewer Bridge allows you to launch the viewers from supported applications installed on your computer.