If you require assistance, you can raise a support request via the AdvaPACS Support Portal, or for simple questions, chat with us via the in-app live chat feature.
If you encounter issues with AdvaPACS's features and services, you can go to the AdvaPACS status page and check for incidents. Furthermore, you can subscribe to receive notifications of incidents in the future.
Live chat support​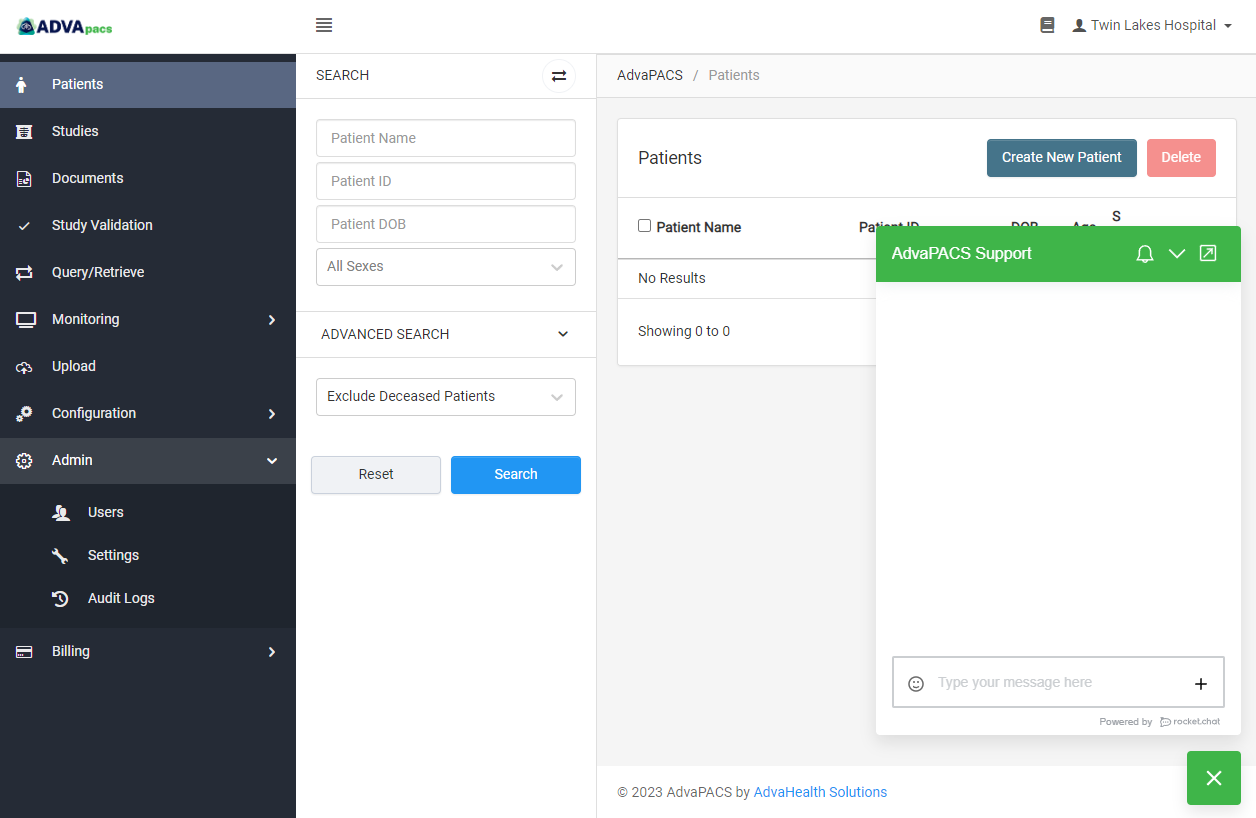 Enable live chat​
Live chat is enabled by default. If for some reason it is not enabled, follow the steps below to enable it.
Navigate to the Settings screen. Click the Admin drop-down button on the sidebar, and click Settings.

In the General section, enable Live Chat and click Save.
The chat bubble should appear on the bottom-right of the screen.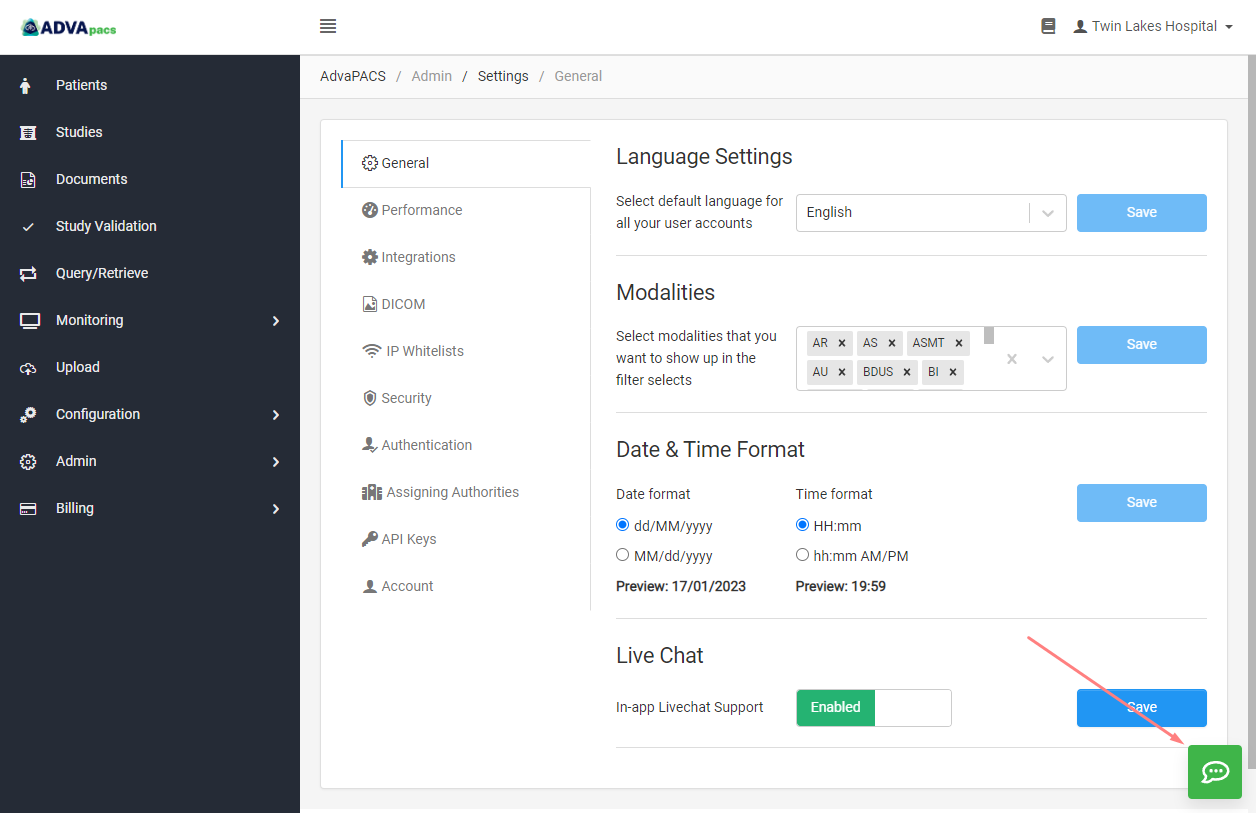 AdvaPACS Status Page​
The AdvaPACS status page displays any current incidents affecting AdvaPACS services. You can also see the last 90 days incident history and service uptime.
Visit the AdvaPACS status page at status.advapacs.com where you can also subscribe for updates.